Cross Roads Automotive in an mechanical repair business in The Southern highlands. The business has a focus on 4WD fit outs, towing set ups, etc. and recently expanded and become an area supplier of Ironman 4×4.
This project involves the building of an new smart website for Cross Roads Automotive that showcases what you do and who you do it for. The site will encourage online bookings to ease the current Phone traffic.
There was also a need to allow for growth. In particular, to add an online store. The architecture planned will allow for this type of expansion.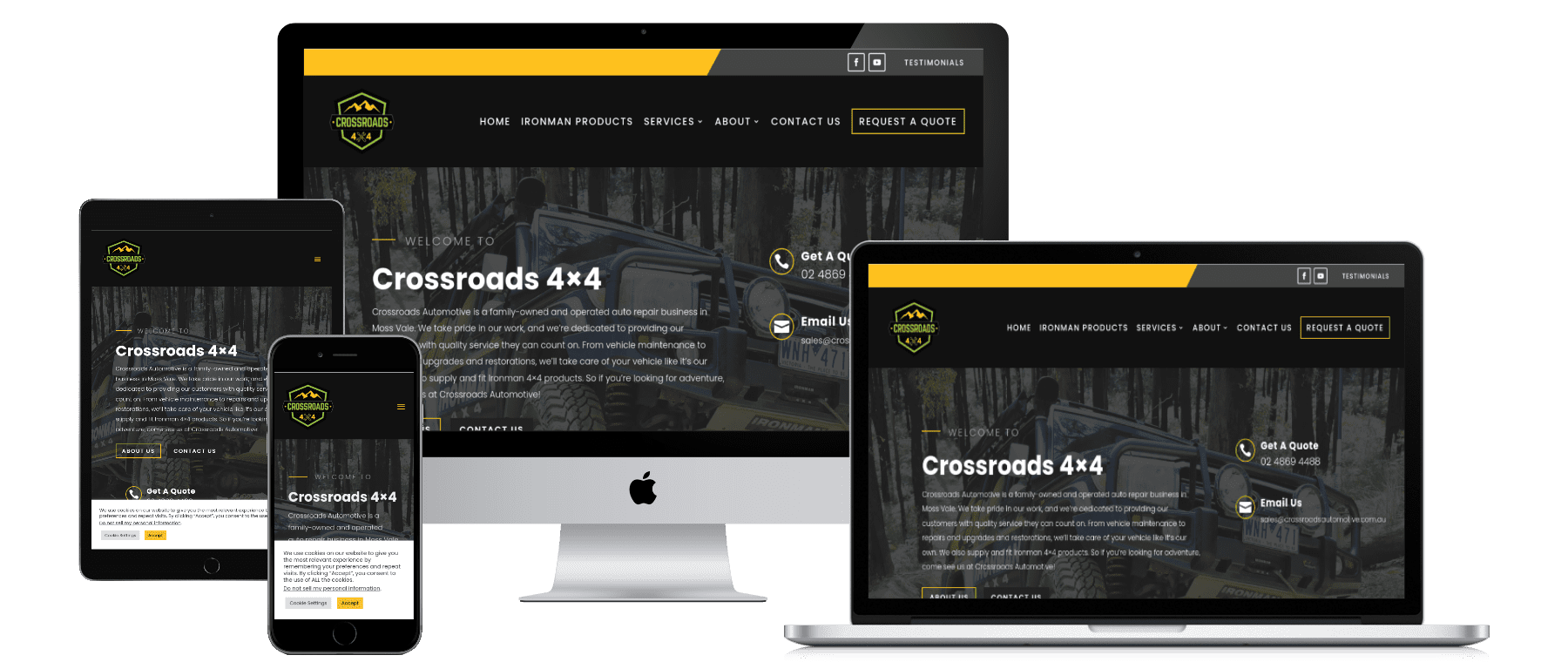 "We can't thank you and your team enough Jill! We are so pleased with the result"
"Manifest had the ability to take what we were describing and the ideas that we had, to create a website that is exactly what we wanted and more. They clearly explained the process and what we needed to provide with support and clear explanations on the technical side of things."