5 things every tradie should know about Apps and Automation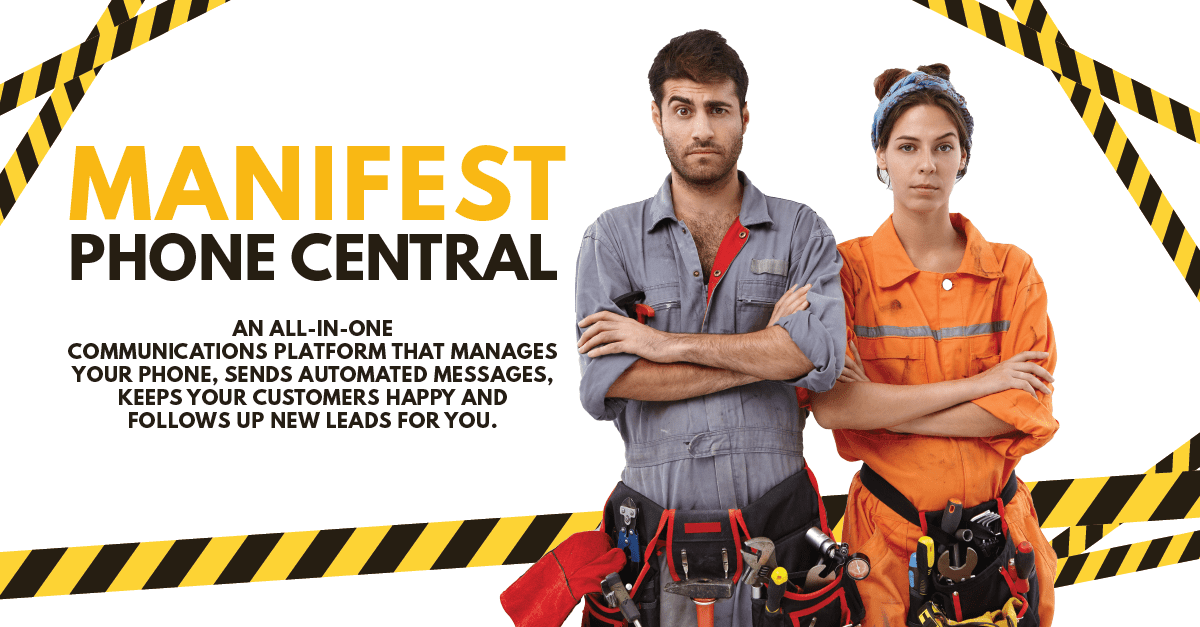 When you're a tradesperson, a big chunk of your business mostly comes from phone calls. Many of these calls usually happen outside business hours or during the times when you're busy getting your hands dirty. When you're a one-man team, you just can't answer them all. And no matter how amazing your product or service is, your clients and prospects need to know if you can accommodate them.
A missed call is a missed opportunity. You end up spending even more time returning calls, listening to voicemail, or simply waiting for them to call you back–but let's face it, they're not your ex so stop waiting around.
Your time is best spent interacting with your customers and fostering client relationships–even when you're not around. That is why you need an automation tool. Here are five reasons why you need an automated system for your trades business. The best part: You no longer have to answer the question "How much does your service cost?" for the nth time!
1. Get one inbox for all your messaging channels
Say goodbye to the struggle of a barrage of unread messages and notifications. It's so easy to stay on top of things when you have one inbox for all your text, email, website, and social media accounts.
2. Satisfy your customer base
You'd be surprised at how much missed calls are costing your business.
Let's do some simple maths. If you receive three calls a day, and you miss one everyday, that's more or less 30 terminated calls in a month! Assuming that these were all booking calls, that call could have been a returning client or a paying customer. So how much business would you be losing?
We live in a world where people crave instant gratification. If a prospect can't seem to reach you, they will dial up a competitor. If you're already doing business with an existing client, they might feel frustrated if it takes you a long time to respond. They might even question your professionalism and not refer you to other people.
You don't need to spend more hours on your phone nor do you need to hire someone to do that for you. You need an automated solution.
With an automation tool, you can help customers stay calm by sending an SMS:
"Sorry, I can't come to the phone right now. I'll call you back as soon as possible."

"Hello! Sorry I let your call go down the drain. If you'd like to book my plumbing service, here is a link to my website."

"Hey! I apologize my hands are tied to my tools right now. If you have any questions, just text me and my handy little chatbot will answer."
It's honest work
3. Be known for your exceptional customer service
An automation tool, with the help of Artificial Intelligence (AI), can guide your clients throughout the process. Texts can be sent promptly as soon as a client asks a question. Messages can feel personal, contain useful information about your business, and even answer frequently asked questions.
Remember: Your client is asking you to solve a particular pain point. If you solve it in the quickest time possible–whether it's a question or a leaking pipe at home–you will always be at the top of their mind when they go through that problem again.
4. Build a good reputation
You've seen how an automated system can help you retain your loyal customers and acquire new ones. Now just imagine if everyone in your area knows about how much you take your customers seriously.
When your customers know they can't reach you, they will talk about how unapproachable and unreliable you are. If you don't address an urgent question of a prospect, your business potential plummets. If a client can't find you, they might just head on to Google Reviews and criticise your business. We wouldn't want any of that to happen.
On that note, following-up on a customer review should be the least of your worries. After servicing a client, you can automate a message that asks them to leave a review on the platform of their choice–may that be Google Reviews, LinkedIn, Facebook, and whatnot. (You might want to make sure you did a good job first.)
5. Keep up with technological trends
The boom of AI technology has made countless tasks automatable–but don't worry, robots aren't coming to take over your job. AI offers assistance and lets customer feel "human involvement" in interactions. It can retain their attention instead of having them click on the next online store that pops up on Google.
Final Thoughts
As a tradesman, you are juggling many hats. Aside from your main gig, you are handling decision-making responsibilities and repetitive administrative tasks. You are a tradesperson, not a jack of all trades.
You've read about how an automation tool can help you save time and money, now see it live for yourself.
Elevate your customer service with Manifest Phone Central, we put all your communications into one platform that manages your phone, sends automated messages, and above all, keeps your clients happy at all times.